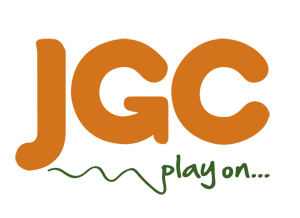 JGC Ltd was established in 2009 with the principal purpose of specialist supply and installation in the field of children's play equipment, sports and leisure related activities, turf pitches, outdoor and indoor gym equipment, synthetic flooring and urban Furniture.
Our aim is practical and simple – to ensure that children make the best use of their leisure time, while helping them to develop essential skills through play and fun and expanding the boundaries of their imagination and creativity.
The Company's portfolio has been established through innovation and experience – we provide stylish, strong and virtually maintenance-free play equipment, which is not only attractively functional and fun, but is also extremely safe. All our equipment conforms to the European Play Ground Safety Standard (EN 1176), while the surfacing tiles conform to the European Impact Absorbing Surfaces Standard (EN1177).
At JGC Ltd we provide a complete service, from consultation, planning and design, to quotes and installation. We have a strong background in playground design, with the knowledge and expertise required to create a master playground plan, while providing you with relevant technical requirements and recommendations. At the planning stage we consider age groups, desired activities and other variables to create an exclusive design tailored to your requirements, whilst taking into consideration the equipment and the area where the installation is being carried out.
As one of the longest established local companies, we have built our own team of experienced, multi-skilled installation professionals, which means that we control every stage of the installation – from site planning to the final installation of the play area. This also means that our technicians are available should you require post-installation support.
At JGC Ltd. we strive to develop a long term customer relationship ethic, and we believe that our past clients are the most reliable evidence for the products and service we provide. These include the Government of Malta, Local Councils, schools, Church institutions, private contractors, NGO's, 5 star hotels, restaurants, Total Fina Elf, as well as the British Embassy in Tripoli and Morocco and the British Consulate in Jerusalem.