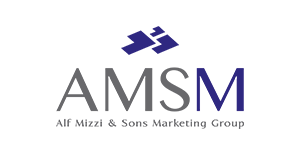 The Alf. Mizzi & Sons Marketing Group operates in the field of sales, distribution and marketing of a wide range of FMCG, primarily to the retail sector (supermarkets, grocers, etc.) and also to the foodservice sector. It is an offshoot of Alf Mizzi & Sons Ltd, which has been involved in food importation since 1915.
The Group has been, and continues to be, the market leader in the supermarket and grocery sector. It operates from its state-of-the-art custom-built premises with 6,600 ambient and 3,000 temperature-controlled pallet placings.
Its focus is on marketing branded products and it is by far the single largest advertiser to Maltese consumers, both on TV and online.
It is the sole distributor for, among others, Mondelēz International (Cadbury, Philadelphia, Oreo, Milka, belVita, Côte d'Or, Hag, Kenco, Maxwell House, Hall's, Saiwa), Fromageries Bel (La Vache Qui Rit, Leerdammer), McCain, Irish Dairy Board (Kerrygold), Lesieur, Bahlsen, Muller, Lorenz, Rio Mare, Carapelli, AiA, Rio Mare, Tilda, MeadowLea, DuJardin, Florette.
All products are purchased through three subsidiary purchasing companies: Zachary Ltd., Foodfinders Ltd. and Alfoods Ltd. and are divided into 3 temperature regimes – ambient, chilled and frozen – each having different storage and distribution arrangements.
Over the years, the Group has invested heavily in technology, staff development, infrastructure, and quality standards to secure its place as market leader. Today, the Group employs a highly trained workforce of circa 340 people and operates a Quality Management system which complies with the requirements of ISO 9001: 2008 + HACCP and OHSAS 18000.
The Group has been recognised for its efforts in human resources management, namely, the Quality in People Award in 1996, the People Management and Satisfaction Award in 2002, the Employee Engagement Award in 2011 and Equal Opportunities Employer Award in 2011. In 2011, Alf Mizzi & Sons (Marketing) Group was awarded the Equality Mark by the National Commission for the Promotion of Equality (NCPE).
The Group's past achievements provide its Board of Directors and Management team with an invaluable source of confidence in an increasingly competitive market place.