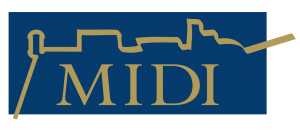 MIDI plc was set up by Albert Mizzi after an international call for tenders was issued by the Government of Malta for the redevelopment of Tigné Point and Manoel Island in 1992.
It brings together a consortium of prominent investors from the construction, property, banking and financial services industries.
Covering an area of 44 hectares, this multi-million redevelopment scheme is Malta's most ambitious property regeneration project to date.
Tigné Point and Manoel Island are situated on the north-east coast of Malta. Formerly housing military bases, these brown-field sites have lain fallow for decades and the project's overriding aim is to create two, new, self-contained contemporary villages – both underpinned by state-of-the-art infrastructure and each providing a distinct yet holistic mix of homes, businesses, leisure centres and entertainment facilities.
The project will also see the restoration and use of some of the most important historic monuments in the north harbour area in a heritage restoration programme scheduled to cost over €35 million.
Tigné Point, the first of the two sites being developed, won Best Mixed-use Development in Europe at the International Property Awards in 2011.