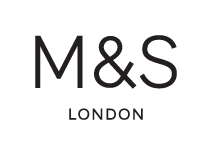 Supermarkets (1960) Ltd is Malta's franchise partner for the Marks & Spencer brand. It opened its first outlet in 1962 and currently owns five stores; two flagship stores in Sliema and Valletta, and three food stores in The Point Shopping Mall, Baystreet Shopping Complex and Daniel's Shopping Complex.
Over decades of experience, Supermarkets (1960) Ltd has established itself as a leading local fashion retailer and has grown into the speciality foods and wine business, tapping into the online shopping business along the way with the food and wine portal, www.winedrop.com.
The company's offices are situated in Lascaris Wharf, Valletta, overlooking the idyllic Grand Harbour, where the Commercial & Finance Head Office team are based.
We strive to deliver the best of customer experiences through the quality of our products, which are hand-picked by our team of merchandise specialists and the customer service passed on by our in-store teams.