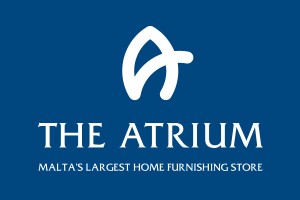 The Atrium opened its doors in March 2010.  The Company employs over 80 people, all individually trained to handle every aspect of the business effectively and efficiently to assist it with running over 7,500m2 of retail space.
The range of products one can find at The Atrium includes, but is not limited to: bedroom suites, kitchens, outdoor furniture, living & dining rooms, domestic appliances, lighting, carpets, cookware, houseware, linen, wardrobes, office furniture, giftware and home decoration items.
The management team is constantly on the lookout and identifying trends, checking samples and ordering a vast range of furniture and accessories for all tastes and budgets from international suppliers. Apart from a vast mix of products and renowned brands available in-store, The Atrium exclusively represents brands such as Siemens, Coincasa, Habitat, Kare, Dyson, Coco Maison, Xooon and In Domo and Stosa Cucine.
From top quality kitchens to brand leading domestic appliances and everything in-between, whether you're doing up your home, or updating your working environment, you'll be inspired by the great quality, variety and affordable prices on offer at The Atrium.
In a nutshell, The Atrium offers a new shopping experience for those who want to enjoy the convenience of finding everything under one roof at Malta's Largest Home Furnishing Store.